Although I have one more race on my spring calendar, I'm turning my attention to cycling and getting ready for the Pennsylvania Dutch Farm to Fork Fondo on July 29. We had so much fun last year, we signed up early this year. We even booked a room at the rustic Manor View Inn again because the across-the-road convenience and country hospitality definitely outweighed the bare-bones amenities.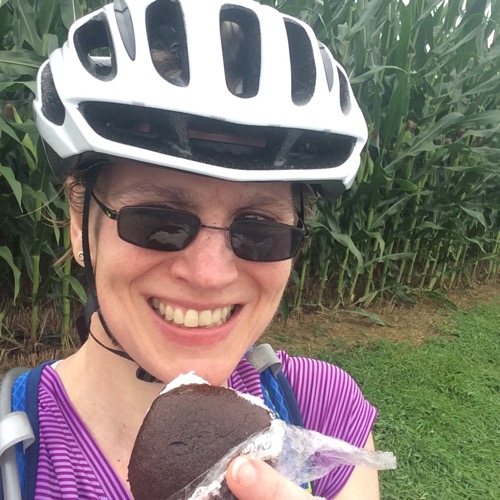 I'm going back for another whoopie pie!
Use GOT2RUN4ME to save 10% by June 1.
While I loved the whole event and particularly enjoyed the farm-fresh food at the rest stops, I have not forgotten how tough those Lancaster hills were.