This weekend I ran my third race of 2017–the Cherry Blossom Ten Mile Run. It's my 6th year in a row running this race (I think my 7th time altogether), and I've almost figured out how to conquer Hains Point. Maybe next time?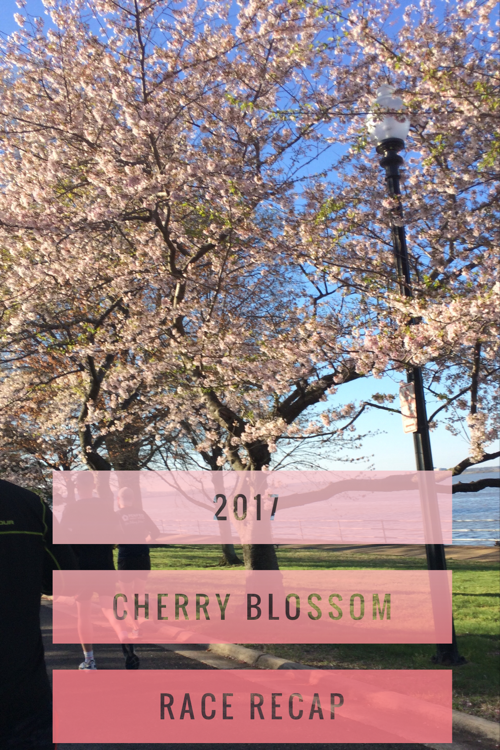 I was so happy to see trees still in bloom around Hains Point!
It's also my 5th year working behind the scenes for the Cherry Blossom Blog and fundraising for Children's Miracle Network Hospitals–a big thank you to everyone who donated and helped me exceed my goal!