Since I'm traveling this week, I made up my own Friday Five topic. Check out the full link up at Eat Pray Run DC, Mar on the Run and You Signed Up for What?!!
I didn't used to travel as much as I have been lately. Maybe I have more opportunities now that I've been a partner for so many years, or maybe I am saying "yes" to more opportunities now that my kids are in college, but I am becoming quite the road warrior. Traveling can make it harder to keep up with my fitness routine, but I have come up with some strategies for staying active while traveling for business or pleasure.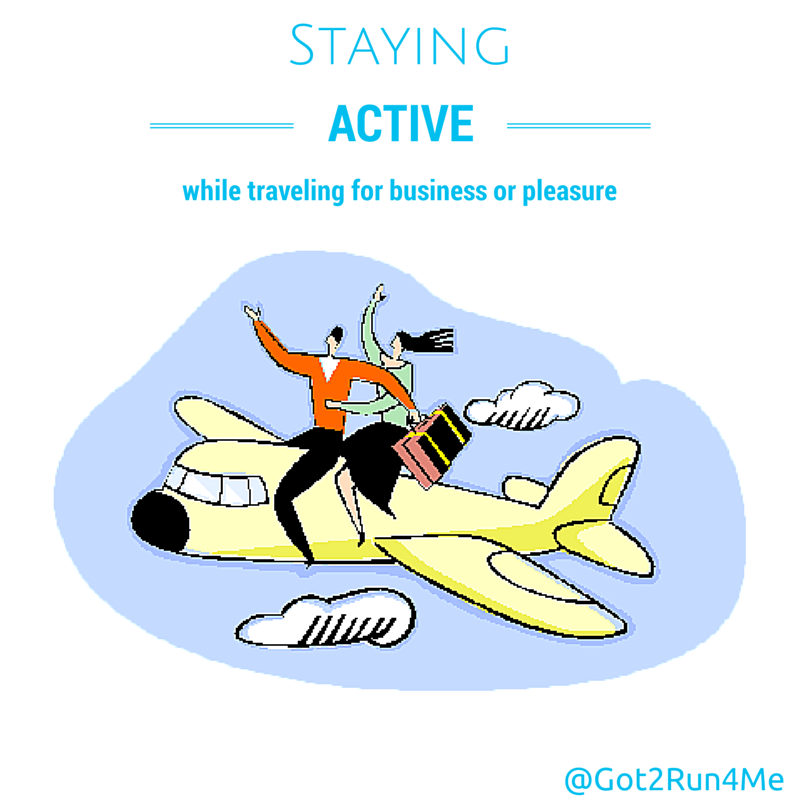 Of course, the best way to stay active when you travel is to plan an active trip–hiking, biking, a destination race–but when that's not on the itinerary, these tips should help keep you moving.