As I am getting ready for Thanksgiving–reviewing my recipes, getting the house ready for company, hitting several grocery stores for special holiday ingredients–I am taking time to appreciate and be thankful for all the blessings in my life. First on my gratitude list is the health and well-being of my family and friends. Second is the time we have spent together, creating new memories and cherishing old ones. As I keep taking stock, I find that a number of things that I am thankful for could be on any runner's gratitude list.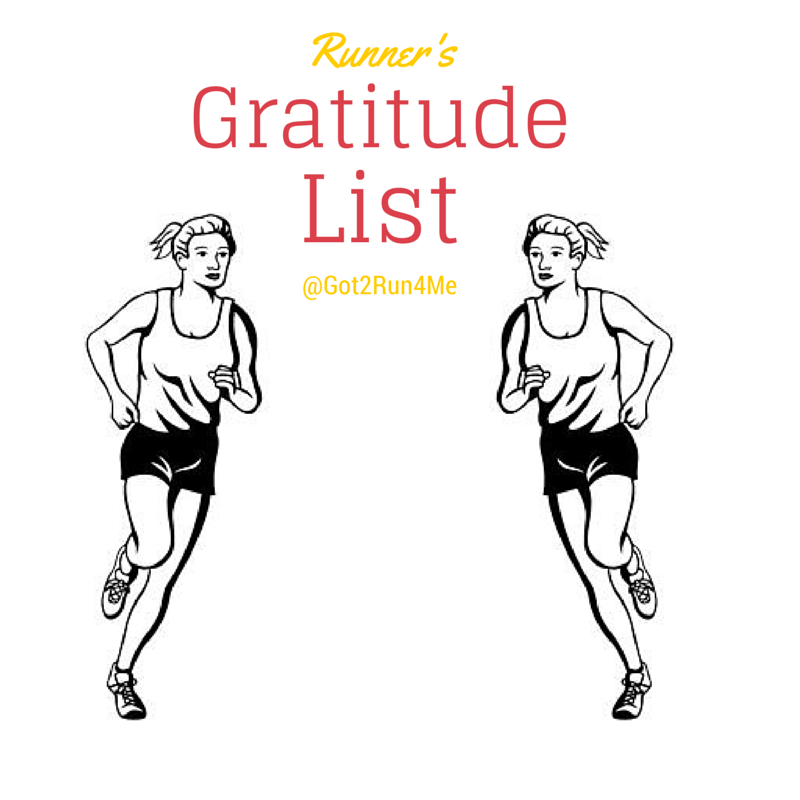 Being healthy and injury-free.
I am grateful for a year of healthy, injury-free running. I did my part by balancing my running with cross-training and strength training (including
physical therapy exercises
), but I know that even the "smartest" runners who follow all the "rules" can be sidelined by injury or illness.
Continue reading