We've all been inspired by Pinterest to try a fantastic-looking recipe, and we've all laughed at the memes that show how often our humble attempts fall horribly short. Still, when I saw these deviled egg chicks on Pinterest, I couldn't resist giving them a try. Although it took more time than I will admit, I'm pretty proud of how well they turned out.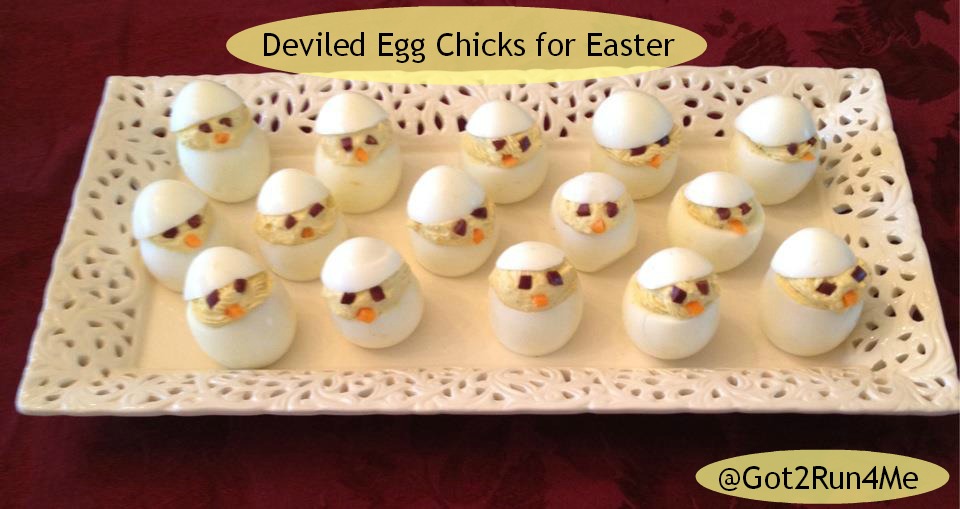 To make the deviled egg filling, I used the Healthy Deviled Eggs recipe from Anne's fANNEtastic food blog, which calls for plain Greek yogurt instead of mayonnaise. Of course, I used plain fat-free Chobani® in my recipe. I used slivers of black olives for the eyes and snips of carrot peelings for the beak. I really don't know what took so long–probably slicing, emptying, and filling the eggs carefully so as not to mutilate the chicks!
Have you been successful with a Pinterest recipe?
Deviled eggs, chocolate eggs or Peeps?