While I like to supplement my road biking with indoor cycling, my husband likes to take his mountain bike on unpaved paths through the park. I blame credit his childhood love of motocross which he redirected to BMX when our kids were younger. He loves the rough terrain, jumping over logs and crossing creeks. Since I am not running these days, last weekend I agreed to join him on an "easy" path.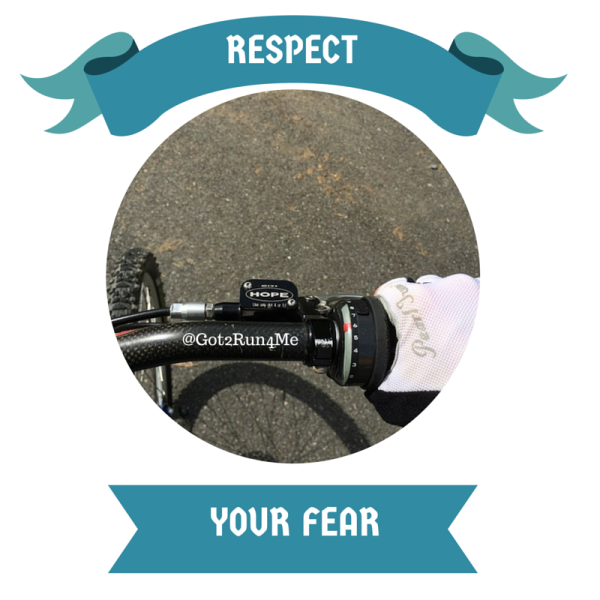 When we got to the park, I rode around the parking lot to test out the mountain bike he had set up for me. It didn't take me long to realize that I was
scared
. The bike was unfamiliar, not too big, but slightly bigger than my road bike. The straight handle bars had my arms at a different angle than usual. The hand brakes were simple enough, but I had no idea how to use the twist shifter to change gears. After a few laps, I was ready to brave the trail, but first I had to tell my husband that I was afraid, and that he had to respect my fear.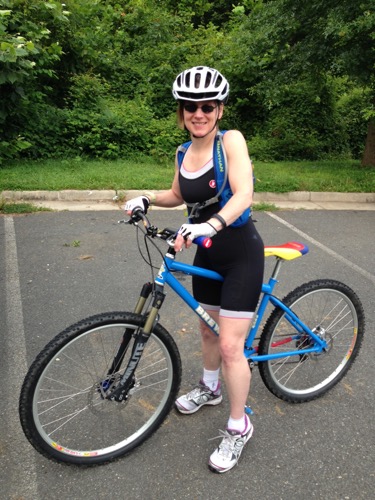 Putting on a brave face.
We started out slowly. He led the way so he could pick out the smoothest parts of the trail and show me the way through the rougher parts. Just as I was gaining confidence, we approached the first hill. I panicked because I really hadn't figured out how to change gears, and knew I needed to downshift. I gave the hill my all, but it won. Right at the crest, I lost momentum and fell over, slowly enough to unclip my left foot, but not my right. I wasn't hurt, and wasn't even that embarrassed to have several cyclists and walkers witness my fall. I got back on my bike, my husband showed me how to shift gears, and we kept going.
After a few miles on the gravel trail we arrived at Lake Accotink Park, where we picked up a mostly-paved section of the Cross County Trail. I enjoyed the scenery, practiced shifting gears, and got a bit more comfortable with my bike. Still, I was cautious. While my husband cruised across this creek crossing, I dismounted and used the stepping stones.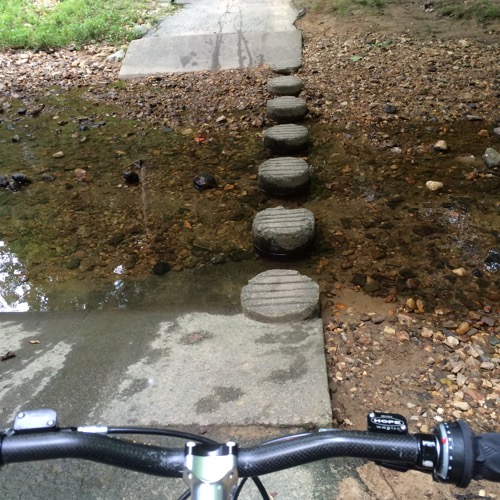 We were about 45 minutes into our ride when I realized that our route was not a big loop. The paved trail wasn't going to let us out near the parking lot. I was going to have to turn around and make it back the way we'd come. Back up the hills I had just cautiously coasted down. Back through the sand at Lake Accotink. Back over those gravelly hills.
Respecting Fear
As I rode, I thought about my fear, and the importance of respecting fear. My husband was good. He didn't minimize my fears, or tell me I was silly to be afraid. He was patient with my slow pace. He tried to be helpful and encouraging without being overbearing. Would I do the same for a friend?
When I love an activity that I want friends to enjoy, I may prod them to join me without respecting their hesitation. What is there to fear about running (except maybe this)? Why wouldn't you want to join me at an indoor cycling class? What could hold me you back from walking into a CrossFit box? If I let my passion override my compassion, I may scare my friends away instead of helping them get comfortable enough to join me.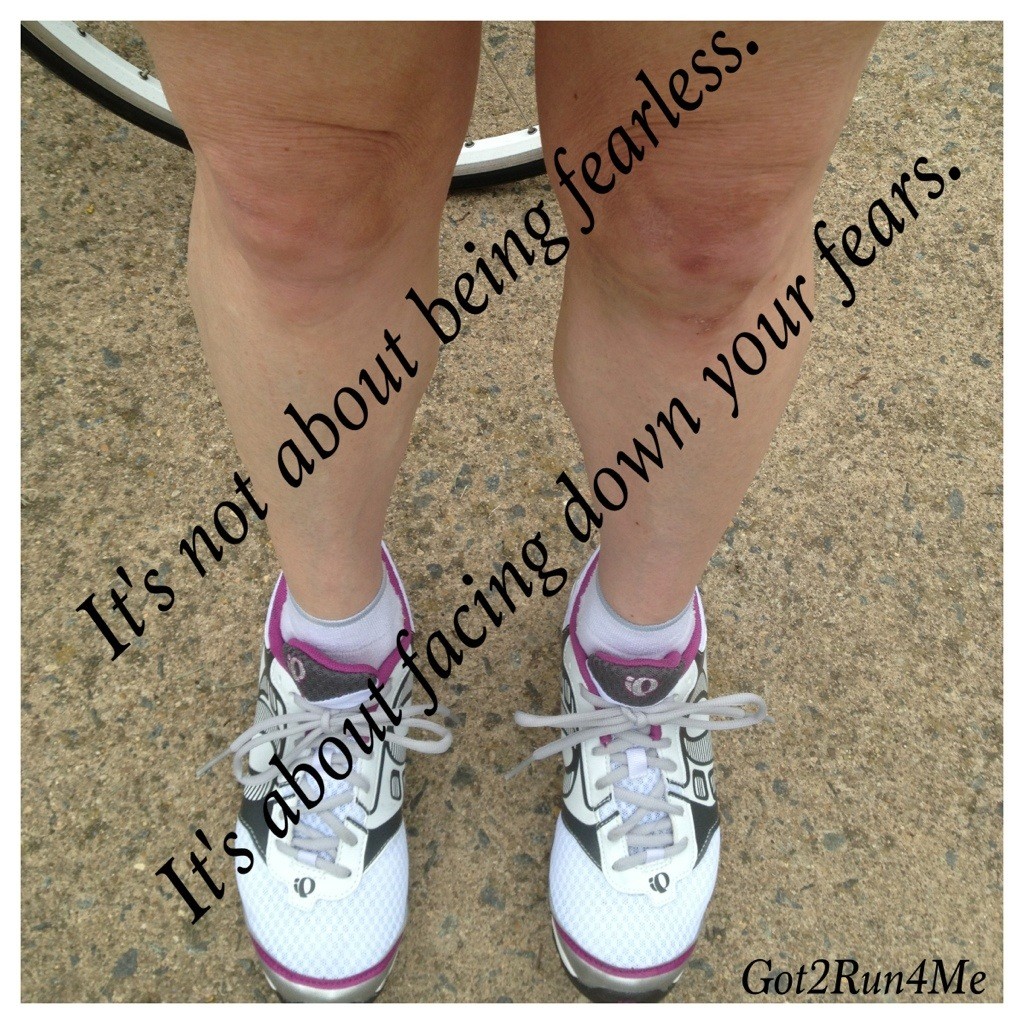 I wasn't going to let my fear stop me from riding my bike, but I had to acknowledge my fear, go slowly, and gradually gain confidence. Respecting fear doesn't mean giving in to it. It means facing it down on your own terms.
How do you face down fear?