It's that time of year when I really wish I'd taken a vacation, but I haven't. Facebook rubs it in by reminding me of past August vacations–trips to the beach and last year's amazing trip to the Grand Canyon. Between not wanting to leave Tiger Lilly and a hectic work schedule, a vacation just wasn't in the card this summer. I've been making the most of my summer weekends, though, by getting out of my comfort zone and trying new things, like indoor climbing and my first organized bike ride.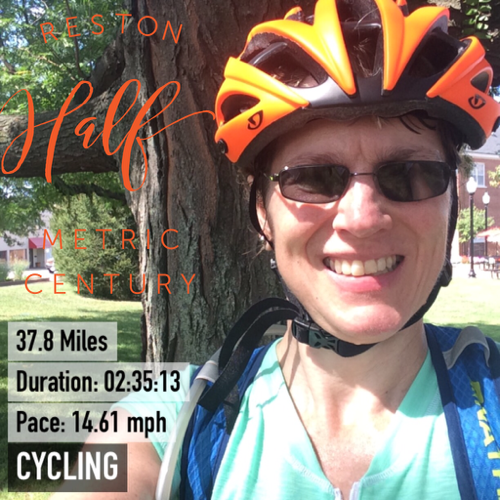 This weekend I joined Deborah on the shorter course of the
Reston Bicycle Club Century
, braving another ride on open roads, this time without my husband (and excellent bike mechanic) by my side.
Continue reading