The Good
Road-tripping to the race with a friend
(I'm in white)
I had reserved a hotel room, but canceled the reservation as other weekend family plans developed. We both agreed that we made the right decision. We've gotten up early for our sons' lacrosse games–might as well set that o'dark-thirty alarm for ourselves!
Pre-Race Breakfast Cookies
I saw this recipe for Dark Chocolate Reese's Cookies on Emily' blog a while ago, and bookmarked it for future reference.  I made them yesterday and took a few in the car for our pre-race fueling.  They were delicious, but how can you go wrong with chocolate and peanut butter?  (Next time I will refrigerate the Reese's first–they were a bit melty–and add 3 chunks per cookie.)
My Weather Channel App gave this reading
Right Now in Annapolis, MD (21401)
It's 71°F, Fair
But it was fully overcast for the entire race–it even rained for a few minutes.
I had made 2:00 a "whisper" goal, and was easily on track for that until a weird cramp hit after mile 6.  Once I figured out that I would still finish, I reset my goal to 2:05 and nailed it!
The Zooma Finisher Necklace
The inscription is the Zooma slogan: Run Laugh Celebrate. It also has "2011" on the back.
The Bad
Last-minute equipment change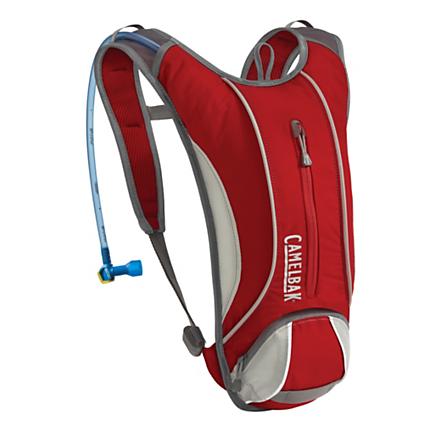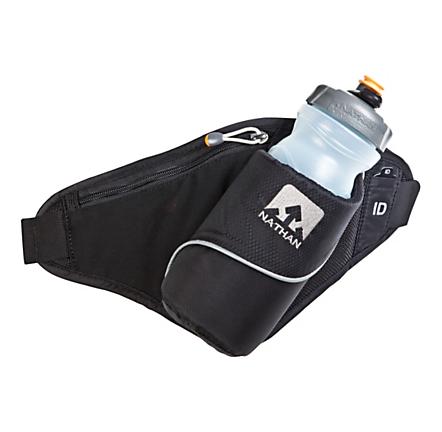 I made a last-minute equipment change decision and opted for my Camelbak instead of my Nathan waistbelt so I could take my phone with me.  (Dear Nathan, why are all of the pockets on your gear just a smidge too small for an iPhone? Could you not spare a few more square centimeters of fabric??)
I've had the Camelbak for ages, but don't use it much. I did use it on my 12 mile training run, and it was fine. Today it drove me crazy. I basically had to hold on to the straps the entire time to keep it from sliding off. Ugh! I'm pretty sure that affected my pace, since I couldn't swing my arms freely.  It definitely impacted my perceived level of exertion, which was high for most of the course.
Remember how worried I was about this bridge?
I laughed at my worry when I saw the hill after the bridge. The entire route was hilly.  There were a few flat segments, but mostly it was a rolling course. I was really glad to have all my high-tech compression gear, but I definitely could have used some more hill training.
Soon after mile 6, I got a painful cramp in between the lowest section of my ribcage. I tried to keep running, but knowing that I wasn't even half way done yet, I decided that a walk break was in order.  It was hard to breathe, and I was afraid that my goal of finishing–let alone finish strong–was in jeopardy. I started running again before I felt completely better, and was able to maintain a 9:30-ish pace. I had missed the Ultima drink at mile 4, and think that had something to do with it. At the next water station, I took a cup of Ultima and walked to drink it. After that I felt much better, but I was afraid to push my pace because I didn't want to end up with another cramp.
Mile 11 was a short way after the second pass across the bridge (at the end of another, smaller bridge), and it was so discouraging to see more steep hills ahead. The 2:00 pace runner passed me on the bridge, and was getting further ahead, but I didn't have enough energy left to care. By this time, I was telling myself that "I just have to keep running."
Mile 11-12 was an out-and-back segment, so any enjoyment of a downhill stretch was tempered by the knowledge that I would be running back up soon. I felt no relief or excitement at mile 12. I hadn't been able to figure out the course finish, so I couldn't judge how much further I had to go.  I just focused on keeping my legs going. 
I finally recognized the stadium parking lot, and was bummed when we had to run over a stretch of rutted grass and then keep going, up one last short incline to the finish line.
It's hard to capture how steep this is, but when I went back to cheer on finishers, a few runners dropped the F-bomb when they saw it!
I had no energy whatsoever for any kind of sprint to the finish, and even (uncharacteristically!) let a few women pass me. I was just glad to be crossing the finish line running. When I saw my finish time on my Garmin (there was no race clock there or anywhere else on the course) I was happy that I was only a few minutes off my ambitious goal.
The Ugly
OK, the post-race breakfast wasn't ugly, just disappointing.  
It was a bagged meal, so I took it sight unseen. I really prefer a banana after a race, and if I'm going to eat a bagel it's got to be more enticing than this!
Once I got home, I was grateful that I didn't eat anything after the race. My stomach totally rebelled from my efforts. After my ice bath (bless my husband for having 2 bags of ice at the ready for me!) and hot shower, I crawled in bed for a few hours–napping between several emergency trips to the bathroom.
Now that my stomach has settled and accepted some soup, a few PopChips and a cookie, I'm feeling human again. For now, I'm glad my next big race is the Army 10 Miler (October 9) and not the Wilson Bridge Half Marathon (October 2), although registration is still open for that Half . . . .
Garmin Data
8:32, 8:25, 8:39, 8:51, 9:18, 9:07, 10:33 (walk break), 9:23, 9:08, 9:37, 9:26, 9:41, 9:54
Notes: Yes, in retrospect, I see I started out too fast. The pace felt good at the time, and I didn't know about the hills!
Do you have any tips for avoiding or curing post-race tummy troubles?
Have you seen a water bottle holder that fits an iPhone?
What has been your best/worst post-race food?