Since the cherry blossoms were not really in bloom during the Cherry Blossom 10 Miler, I decided to do my own "Cherry Blossom Run" a few days later, when they were at their peak. I also thought that the flat route would make a good test run for the Kinvara 4 that Saucony sent me to review.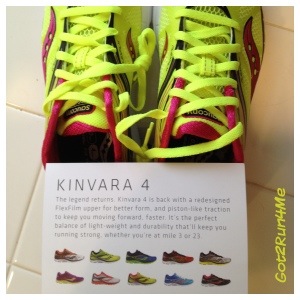 I love the hot colors!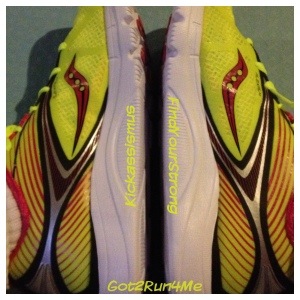 After taking Tiger Lilly for her o'dark-thirty walk, I drove to my office in Washington, D.C., and headed out just as the sun was beginning to come up.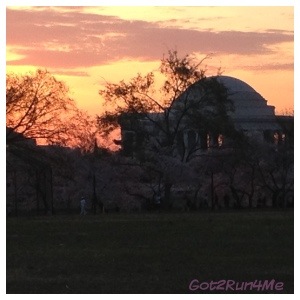 My timing was perfect.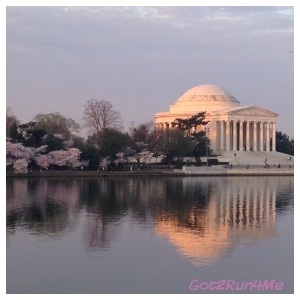 It's hard to choose which pictures to share–the blossoms were just fantastic!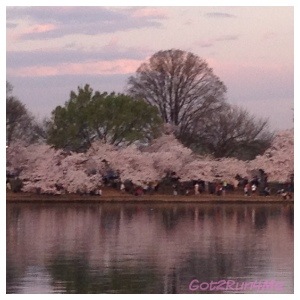 You can see how they inspired my blog header!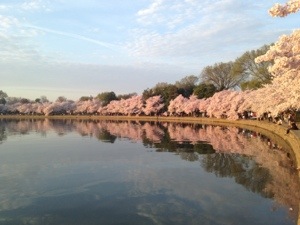 And now I have an updated avatar picture.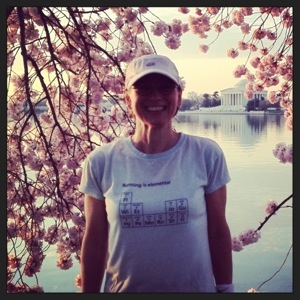 It was a perfect run for the Kinvara 4′s. When I started out, my legs still felt like lead from the Cherry Blossom 10 Miler. They really appreciated the super light weight of these shoes –only 6.7 oz. for a women's size 8. On the other hand, I wasn't worried about triggering a new injury since these shoes have a 4 mm drop. (While I am used to wearing the zero-drop Saucony Virrata on the treadmill, I have not tried them an on outside run.)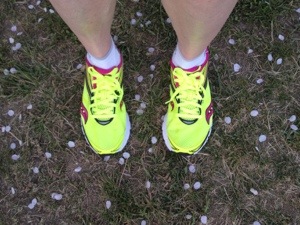 I had such a fantastic run that I am going to try to do this pre-work run more often–even after the cherry blossom trees have lost all of their petals.
Have you ever seen the cherry blossoms at peak bloom?