I had great plans for a kick-ass run today–I even spent some time on runningmap.com plotting out a 4 mile route with more hills than my usual neighborhood route. I also was excited to try out my new Nike running skirt.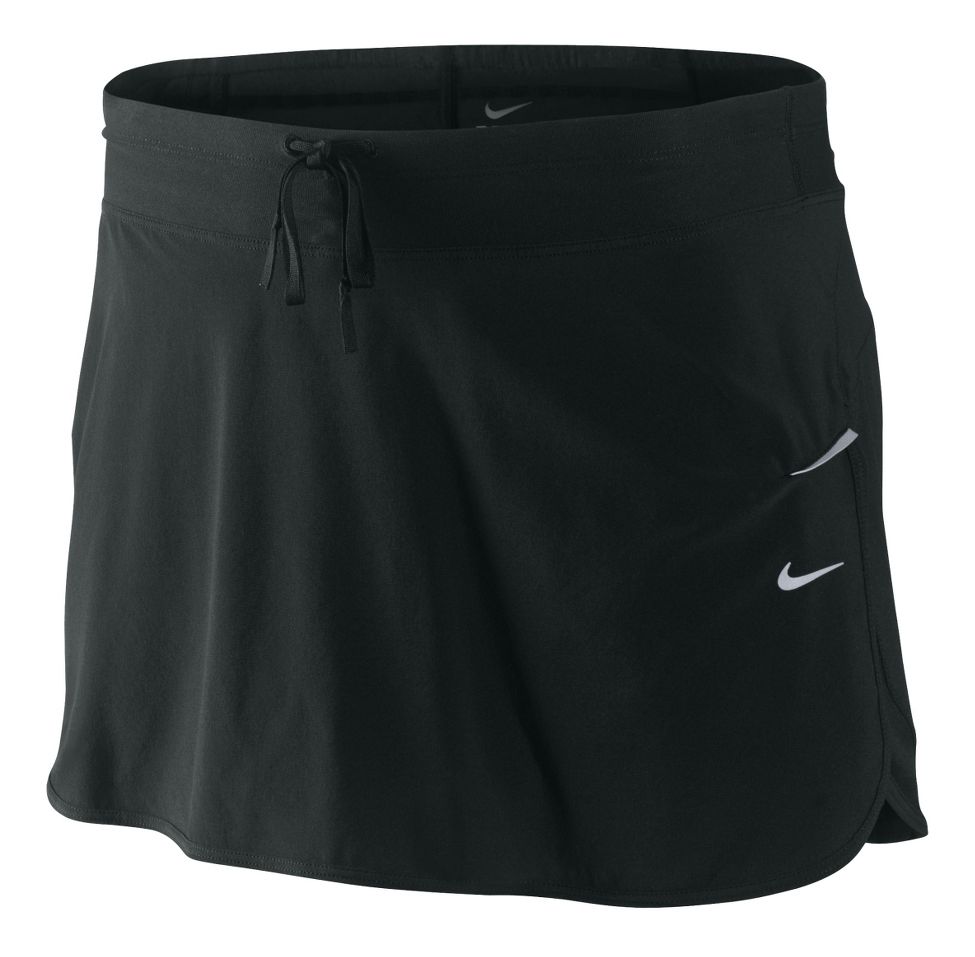 After I checked the weather I was a bit worried:
Right Now in Alexandria, VA
It's 67°F, Clear
That's 10 degrees warmer than it was last week! But, since I am training for the Zooma Annapolis Half Marathon in June, when it surely will be warmer than 67°F, I couldn't wimp out.
I put on my running skirt and snapped a few picture for some Twitter friends who had asked about this whole "running skirt thing."
(Please excuse my poor iPhone photography skills!)
The skirt has a built-in set of light compression shorts, a draw-string at the waist, and a little key pocket. The waistline is lower than my usual compression shorts, and I liked not having that pressure on my stomach. I will admit that I have not fully outgrown my mini-skirt phase, and I did feel cute in the skirt. 😉
So, on to the hills.
Duration 0:41:05 | Calories Burned 526
Average Pace 10:13 / mi | Average Speed 5.87 mph | Elevation Climb 265 ft
Mile 1 = 11:21. This mile ends at the top of a very steep hill (there's a 100 ft climb over 1/2 mile, but the last 1/4 mile is the steepest), so I wasn't too surprised at that pace.

Mile 2 = 9:26. This mile is mostly down hill or flat.

Mile 3 = 10:17. This mile is all uphill, a steady climb of 150 ft.

Mile 4 = 9:47. The last 3/4 of this mile is down hill.
My pace was so much slower than it has been lately, but when I break it down mile by mile and note where the hills were (thanks to the nifty RunKeeper data!), it's easy to see why my mile splits were so different.
I felt like my run was "off" from the start. I don't know if it was the heat, the humidity, or the hills, but I need to get used to all three! One thing that threw me off was starting off with a 1/2 mile down hill, so I think the next time I do this route, I will warm up with a few laps on the track.
The best news is that no body parts were hurt during this run!
Do you have a running skirt?
What is your perfect running temperature?